Fox News host Tucker Carlson is no stranger to making incredibly strange remarks (especially about the LGBTQ community) but his latest take on South Bend, Ind. Mayor Pete Buttigieg may take the cake.
Sen. Bernie Sanders took heat from some Democrats for holding a town hall on Fox News Channel but there's one result hard to argue with: it was the most-watched candidate event in the election campaign so far.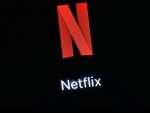 Netflix kicked off the year with the biggest subscriber gains in the history of its video-streaming service, but it still managed to disappoint investors by forecasting a springtime slowdown.
"Special" is an unusual Netflix series in more ways than one. Not only dealing with a serious topic — a gay man with cerebral palsy — in a humorous way, but also telling it in 15-minute episodes. EDGE spoke to series creator and star Ryan O'Connell.
Proving that politicians of both parties are still ripe for roasting, Jimmy Fallon did a hilarious turn in a spoof of openly gay Democratic 2020 hopeful Pete Buttigieg.
A documentary from the Smithsonian Institute, examining new DNA and physical anthropology evidence, suggests the famous cavalry officer Casimir Pulaski (1745-1779) might have been a woman, or intersex.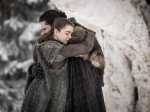 The first episode of the final season of "Game of Thrones" is a record-breaker for the series and HBO.
In the Associated Press' weekly "Wealth of Westeros " series, we'll be following the HBO fantasy show's latest plot twists and analyzing the economic and business forces driving the story.
When the last drop — or gallon — of blood is shed and an exultant victor has ascended to the Iron Throne, viewers may be split over how HBO's fantasy saga ended but they'll be joined in deprivation.
You may have recognized an extra on a "Saturday Night Live" skit this past weekend, and may not quite remember from where.