1 thru 10 of 4627 Stories
Actor Jacob Elordi is talking with The Hollywood Reporter, sharing his thoughts about starring in the new HBO teen drama "Euphoria" and his latest scene involving appearing with a number of naked men.
Televisa is airing the premiere of its new telenovela, "Juntos, El Corazon Nunca se Equivoca" (Together, the Heart is Never Wrong) on Sunday. The series is set to be the first with a gay couple as the leading characters. Watch the trailers here.
FX has announced when fans can expect the ninth season of "American Horror Story," subtitled "1984."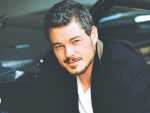 "Euphoria" actor Eric Dane opens up about his intense full-frontal scene in the HBO teen drama with trans actor Hunter Schafer.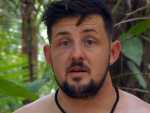 The Discovery Channel show "Naked and Afraid" featured its first transgender contestant, Quince Mountain, a National Guard vet and arctic dog sledder.
HBO's new series "Euphoria," starring Zendya, pushes the boundaries of the teen drama genre, becoming one of the most provocative, explicit and controversial shows of 2019.
Nicolas Winding Refn is the latest auteur to head to the small screen with his ultraviolent, slow-burning neo-noir series "Too Old to Die Young," on Amazon Friday, starring Miles Teller.
Janet Mock, producer, writer and director of "Pose," has made history as the first out trans woman to sign an overall deal with a major studio. The deal will give Netflix exclusive rights to future TV projects and a first-look option on movie projects.
Netflix's show "Queer Eye" says it's bringing fabulousness to the masses for two more seasons.
FX is giving "Pose" 10s across the board for a third time.
1 thru 10 of 4627 Stories