Thirty years after it was crushed by China's army, the Tiananmen Square pro-democracy movement is being commemorated in art, literature, public rallies and even synth pop.
It has been three months since Chinese rock musician Li Zhi disappeared from public view.
Isabel Leonard had just finished singing Sesto in Handel's "Giulio Cesare" in Paris and was taking a few days off with her 8-month-old son Teo when her manager's office contacted her and asked whether she was on a plane back to the U.S.
Thomas Rhett has fully embraced his reputation for being the guy who is always writing romantic songs inspired by his wife, Lauren, due to his hit parade of multi-platinum love songs like "Die a Happy Man" and "Marry Me."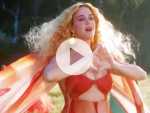 After announcing that she'd be returning with music earlier this week, Katy Perry made good on her promise Friday, sharing a new song "Never Really Over" and its accompanying music video.
The Boston Pops honored former conductor and composer John Williams with a splendid concert.
Boston, MA
Yeah, Baby! The British are coming! Hopefully you will be, too—to Boston Gay Men's Chorus' "God Save the Queens," that is. (What did you think we meant?) Music director Ruben M. Reynolds III talks all about the show!
June marks LGBTQ Pride Month but indie icon Sufjan Stevens is getting the celebration started early by sharing two new songs
A new Katy Perry era is upon us!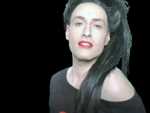 Musically-inclined pundit and comedian Randy Rainbow has forsaken Broadway's vast trove of show tunes for an Arana Grande slam in which Rainbow rewrites "Breathin'," enlivening the parody version with snorts, gasps, and a belch.