Janelle Monae remembers being frustrated at last year's Grammy Awards, where male acts dominated in nominations and the only woman competing for the night's top award, Lorde, didn't get a chance to perform onstage.
At a pre-Grammy brunch honoring Janelle Monae, a few hundred music industry players and performers packed tightly in a room to hear the singer speak passionately about women being the backbone of the music industry and dominating in nominations.
Who is going to win Sunday night? EDGE contributor Christopher Ehlers makes his Grammy Award predictions.
This Ghostlight Records release is a perfect introduction to a song cycle that seems destined to become a staple of LGBTQ choruses around America and beyond.
The 13th album by the gay punk icon is refreshing in its blast, with a look toward the bright side of life's inevitable curveballs.
Boston, MA
Celebrity Series of Boston will present Southborough, MA native, musician and actor Storm Large, on Friday, March 8, 2019, at 8pm at Sanders Theatre, Memorial Hall, Harvard University, 45 Quincy Street, Cambridge.
R. Kelly is planning an international tour, but an Australian lawmaker wants the country to bar him from performing there.
Matthew Olshefski can't remember a time when there wasn't music in his life, but it has only been recently that he's attracted a substantial following by playing the violin without his shirt on. EDGE spoke to self-styled Shirtless Violinist.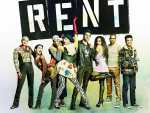 The soundtrack for the Fox performance televised on January 27th.
Cardi B said she received an offer to perform at the Super Bowl, but struggled with the decision to turn down the lucrative opportunity in support of ex-NFL player Colin Kaepernick.