The Boston Gay Men's Chorus (BGMC) proudly presents "God Save the Queens," a fun-filled, cheeky celebration of rock and pop royalty from across the pond.
Boston, MA
Coinciding with the start of Boston Pride Week, performances of "God Save the Queens" will take place Friday, May 31 and Saturday, June 1 at 8 p.m. and Sunday, June 2, at 3 p.m. at New England Conservatory's Jordan Hall in Boston.
As host of this year's Eurovision, Israel has tried to use the hugely popular song contest to present itself as a tolerant and cosmopolitan country. But the kitschy festival is clouded in political conflict and controversy.
Mix Ben Platt's vulnerable storytelling and high energy aura with an electrifying band, awesome backup singers, some choreography thrown in for fun, and theatrical quality production values, and you have a captivating combination that is tough to beat.
"The Cher Show - Original Broadway Cast Recording" is a "greatest hits" of the pop icon as paid homage by the cast of a musical that is proving as unstoppable as the star it represents.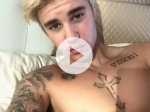 Ed Sheeran and Justin Bieber have released a new song together called "I Don't Care."
Madonna is releasing another new song from her forthcoming album "Madame X."
To paraphrase a famous lyric, there is nothing like Bernadette Peters. As a Broadway superstar of a certain age, she looks amazing and has never sounded better as she did with the Boston Pops and conductor Keith Lockhart on Wednesday night.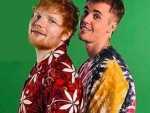 Though he recently said he was taking a step back away from music, Justin Bieber announced this week that he's teaming up with Ed Sheeran for a new single called "I Don't Care."
Palestinian artists are calling on Eurovision song contest contestants to boycott the international music competition that Israel is hosting next week.