1 thru 10 of 6830 Stories
Boston, MA
This year's Upstage Lung Cancer Cabaret Benefit celebrates the songs that Walt Disney has given the world. EDGE contributor John Amodeo gives a preview of this annual event that takes place next Tuesday in Watertown.
"Western Stars" was just the change of pace that Bruce Springsteen needed after baring his soul over the past few years.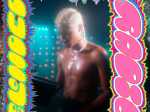 Frank Ocean's Blonded brand is set to host a queer club night called PrEP+, so named for the HIV prevention drugs, and to imagine what the 80s would have been like if PrEP had existed then.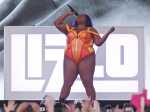 There's a debate about the truth behind Lizzo's "Truth Hurts."
EDGE spoke with Judy Garland authority John Fricke about the upcoming tribute to the singer on October 30 as part of this year's Cabaret Convention in New York City.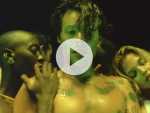 Harry Styles is back — and shirtless!
Four Broadway stunners from stage and screen are set to light up the stages at the Segerstrom Center from October 2019 through April of 2020, beginning this Thursday with Betty Buckley.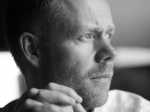 Composer Max Richter is one of the most unique musicians of this century. Working as a classical composer with electronic elements and also a prolific film composer, Richter has entranced audiences of all types for decades.
Renée Zellweger fills the ruby red slippers of one of Hollywood's most memorable icons in "Judy." The Original Motion Picture Soundtrack features the greatest highlights from a career lived high and low!
The artist formerly known as MIKA gets real (and fun), and his latest album release "My Name Is Michael Holbrook" - it's everything you could want, and more!
1 thru 10 of 6830 Stories