This profile on a "Ru Paul's Drag Race" winner is refreshingly honest, and if you were not already a fan, you will be one after seeing this.
Jill Soloway, the Emmy Award-winning creator of "Transparent," has found their next gig: They will be writing and directing the upcoming action film "Red Sonja," which was previously helmed by disgraced filmmaker Bryan Singer.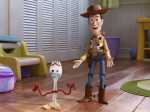 "Toy Story 4" brought the box office to life with a $118 million opening weekend after a three-week slump of underperforming sequels, but the Pixar film's below-expectations debut didn't quell continuing concerns about a rocky summer movie season.
When the mother of 15-year-old Socrates dies, he's left alone to survive and deal with his sexuality in one of Sao Paulo's roughest ghettos in this very unforgettable film.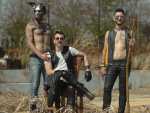 Daniel Nolasco' throughly entertaining documentary will appeal to any gay man regardless of the fact that they have never ever thought of joining the leather community.
The characters may feel shallow, hollow, and dull, but there's a sense that everyone is having some fun, and that in turn makes the movie a good — if underwhelming — time.
Jeffrey McHale's "You Don't Nomi" is a breathlessly detailed documentary about one of the most unfairly maligned movies in history, Paul Verhoeven's "Showgirls."
Before Anthony Mackie played Falcon in the MCU movies, he starred as a gay art student who befriends a literary figure from the Harlem Renaissance in Rodney Evans' potent, luminous 2004 film "Brother to Brother."
Another tepid reboot (with an arguably more plausible premise) that ultimately isn't scary or all that interesting to justify resurrecting America's favorite killer doll.
Ari Aster's unsettling sophomore effort proves he is a filmmaker to watch, but how audiences will react depends on their patience for horror that's a little bit quieter and unsettling than films like "The Conjuring."