Top Story
Actor Jacob Elordi is talking with The Hollywood Reporter, sharing his thoughts about starring in the new HBO teen drama "Euphoria" and his latest scene involving appeari...
1 thru 10 of 13934 Stories
Ryan Murphy has been with Netflix for less than a year but his newest project is huge: After revealing he'd be directing and producing a film version of the Broadway hit LGBTQ musical "The Prom."
An uneven script is the film's real problem: Too much is going on, and the laughs dry up way too early.
The Disney classic gets a complete redux in "Dumbo" on Blu-ray, DVD and Digital HD, directed by Tim Burton and starring everyone's favorite flying baby elephant!
A vivid and layered look at actor Mark Patton's fall from the limelight because of homophobia related to a panned sequel to a popular horror film franchise.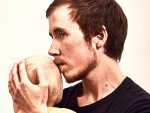 A touching documentary about trans man Freddy McConnell, who gave birth.
Directors Michael Powell and Emeric Pressburger's 1950 romance "Gone to Earth" is finally available on Blu-ray with an incredible release by Kino Lorber and their Studio Classics label.
Anne Bancroft's writing and directing debut addresses many pertinent issues — addiction, fat shaming, overeating and health — all in a surprisingly profound way. But it also boasts an array of perfectly timed side-gags that are rarely seen in modern film.
Unlike a scant 2016 Blu-ray release from Universal, Shout Factory (under the Scream Factory imprint) offers up a slew of special features to fans of Eli Roth's horror film.
Lasseindra Ninja brings vogue to young queer folk of French Guiana in "Fabulous."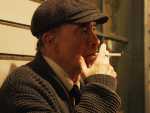 "Guest Artist" may not work as a great adaptation, but it stands as a testament to the importance of communal art.
1 thru 10 of 13934 Stories