Top Story
U.S. prosecutors on two coasts have charged President Donald Trump critic and attorney Michael Avenatti with extortion and bank and wire fraud.
1 thru 10 of 13587 Stories
This coming-of-age comedy, written by Neil Simon and adapted from his is award-winning play, features Jonathan Silverman in his first leading role and follows the life of a boy much like the playwright.
"Miss Rosewood" is a veteran NY performance artist who styles herself as a transgender terrorist with an act that is so shocking that it even upset Sacha Baron Cohen.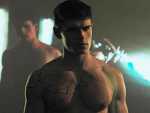 Austrian filmmaker Gregor Schmidinger calls this psychedelic trip a post-gay coming of age story.
Part way through his film on climate change, filmmaker Derek Hallquist's father - who was the CEO of Vermont Electric Corporation - came out as transgender.
The mesmerizing journey of an undocumented trans girl in NY is the subject of this excellent movie produced by, and starring, over 50 members of the trans community.
This campy gay slash horror story set around a 1970's French soft porn company is a real hoot
One of the best movies of last year comes to Blu-ray with a wide array of fun and engaging bonus features.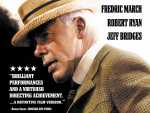 Director John Frankenheimer's 1973 adaptation of "The Iceman Cometh" gets the gorgeous Blu-ray release it deserves from Kino Lorber. The new 2K restoration looks stunning and makes this disc a must-own.
Adapted from a William Faulkner of the same name, Douglas Sirk's 1958 unloved drama "The Tarnished Angels" arrives on Blu-ray from Kino Lorber this week.
"For a Few Dollars More," the second film in Sergio Leone's "Man with No Name," gets a thorough Blu-ray release from Kino Lorber this week.
1 thru 10 of 13587 Stories