Top Story
Fresh Fruit is back, inappropriately funny and timely as ever. The satirical drag cabaret group that entertained Boston audiences for thirteen years in the early 2000s has returned...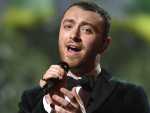 Sam Smith explains how he came to sing a duet of "Get Happy" with Renée Zellweger for the film "Judy."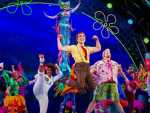 Take a break from work, or the news, and travel to Bikini Bottom for a couple hours of vacation. You will be glad you did.
It was Throwback Thursday for Britney Spears and boyfriend Sam Asghari yesterday as pics of the couple taken on a Maimi boat trip this past June hit the Internet yesterday.
The next time you want to complain about your job, I dare you to see this movie and then tell me you still feel the need to whine. Ditto, and more so, when it comes to moaning about your roommate.
A decade after the original, "Zombieland: Double Tap" takes us back to a vision of the zombie apocalypse that is at times both sweet and violent.