Gay Boston: The Latest
Police in eastern Poland detained a number of people who threw bottles at officers and verbally abused participants in the city of Bialystok's first LGBT pride parade Saturday.
U.S. President Donald Trump said he spoke with Sweden's prime minister Saturday about jailed rapper A$AP Rocky and "offered to personally vouch for his bail," a hollow offer in a criminal justice system that doesn't include bail.
Manny Pacquiao has had a whole lot more to say about boxing ever since he became a politician.
ESPN is reminding employees of the network's policy to avoid talking about politics after radio talk show host Dan Le Batard criticized President Donald Trump and his recent racist comments,
In the Spanish colonial fortress that serves as his official residence, Puerto Rico Gov. Ricardo Rosselló is under siege.
A moonstruck nation celebrated the 50th anniversary of Apollo 11's "giant leap" by Neil Armstrong and Buzz Aldrin at parties, races, ball games and concerts Saturday, toasting with Tang and gobbling MoonPies.
Plagued by anemic polling and underwhelming fundraising , some campaigns are falling into a spiral of perceived hurdles that are becoming increasingly self-fulfilling.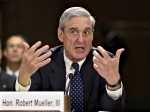 For Democrats, the special counsel's appearance Wednesday creates a moment many have been waiting for: Mueller finally speaking out.
With the deadly Ebola outbreak in Congo now an international emergency , neighboring South Sudan and its war-weakened health system is a major concern.
Iran's seizure of a British oil tanker was a response to Britain's role in impounding an Iranian supertanker first, senior officials said Saturday.
A former Marine who deployed twice to Afghanistan. A patent law professor. A woman who's blind. Two Rhodes scholars. They're among the lawyers starting work this summer as law clerks at the Supreme Court.
Boston, MA
Boston Landmarks Orchestra to Move Opening Night concert to NEC's Jordan Hall due to inclement weather.

A dramatic slowdown in worldwide growth at Netflix — including the first quarterly drop in its U.S. subscribers since 2011 — is raising questions about just how much are people willing to pay for streaming services.
Consumers' grasp of credit is the lowest it's been in eight years, according to an annual survey by credit scoring company VantageScore and the Consumer Federation of America, a nonprofit association of consumer groups.
Virgin Galactic's Richard Branson said Thursday his spaceship has just a few more test flights before he jumps on board for the first tourist trip.

Here are four beach destinations where you could soak up the sun using points and miles.
When you first lay eyes on the new 2020 Corvette, a modern version of the classic American sports car isn't the first thing that pops into your head. Instead, you think Lamborghini, Lotus, McLaren.
Have you ever bought something just to feel that sudden rush of post-purchase happiness? According to new research, 66 percent of Americans have bought an item solely to feel the rush of buying something.
How much do teachers and peers need to know about students' HIV-positive status? And what is the best way of managing their particular health needs at preschool level?
New Orleans may reign supreme as the South's go-to party destination, but its history, diversity of cultures, LGBTQ friendliness, and "lay-say le bon tom roo-lay" attitude keeps visitors coming back.
San Diego held its LGBTQ Pride celebration at Balboa Park with four stages and over 100 performers and community activists.