1 thru 10 of 1445 Stories
Google's self-driving car spinoff Waymo says it will reopen an axle plant in Detroit to convert conventional vehicles so they can drive autonomously.
Ask those involved in self-driving vehicles when we might actually see them carrying passengers in every city, and you'll get an almost universal answer: Not anytime soon.
Tesla CEO Elon Musk expects to start converting the company's electric cars into fully self-driving vehicles next year as part of an audacious plan to create a network of robotic taxis to compete against Uber and other ride-hailing services.
Tesla plans to cut its board of directors from 11 to seven in a move the electric-car maker says will allow the board to act more nimbly and efficiently.
Auto shows may be waning in importance as companies find other ways to introduce new products, but the New York International Auto Show still has a healthy list of new vehicle debuts.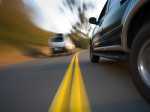 Munich-based startup Sono Motors plans to build the first mass produced solar electric vehicle in Sweden, starting next year.
Automakers are showcasing electric SUVs and sedans with more driving range and luxury features at the Shanghai auto show, trying to appeal to Chinese buyers in their biggest market as Beijing slashes subsidies that have propelled demand.
Volkswagen is planning to release a fully-electric SUV in China which could compete with Tesla's Model X.
The gas explosion that killed one person and injured 25 others in North Carolina also damaged a building that houses a rarely seen but world famous collection of Porsches.
While shoppers are getting everything from morning coffee to complete work wardrobes delivered to their homes, some businesses are working with ride-hailing company Uber to entice customers back through their doors.
1 thru 10 of 1445 Stories