1 thru 10 of 1363 Stories
Despite a government shutdown, Hyundai and Kia are moving ahead with a recall of about 168,000 vehicles to fix a fuel pipe problem that can cause engine fires.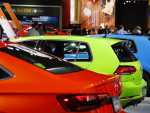 After traversing Cobo Center's massive exhibition space and ticking off the automakers, you'll notice what's not there: Namely BMW, Mercedes, Porsche, Audi or Mazda.
Volkswagen and Ford say they're forming a global alliance in which they will together develop commercial vans and medium-sized pickups while exploring broader cooperation on battery-powered and autonomous vehicles.
Automakers have promised to start selling hordes of electric cars in the next few years, but only two will be unveiled at the big Detroit auto show that kicks off this week — and those aren't even ready for production.
Every racing series in the world is full of wealthy enthusiasts with ideas that sound too good to be true. Expensive promises to fund life-changing opportunities are usually broken before cars even make it to the track.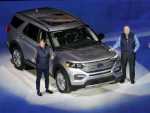 Ford's aging Explorer big SUV is getting a major revamp as it faces growing competition in the market for family haulers with three rows of seats.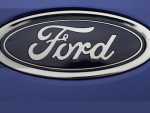 Ford Motor Co. says it is cutting jobs in Europe in a wide-ranging restructuring as it focuses on its most profitable models and shifts production towards electric cars.
Nissan is showing the beefed up version of its hit Leaf electric car as the Japanese automaker seeks to distance itself from the arrest of its star executive Carlos Ghosn.
One of China's major cities has reached an environmental milestone: An almost entirely electric-powered taxi fleet.
Route 66 has been named as the most Instagram-worthy road trip in the world, according to Brits.
1 thru 10 of 1363 Stories