Top Story
The U.S. government is forcing a Chinese company it doesn't trust to sell the gay dating app Grindr by 2020, according to a report from CNN.
1 thru 10 of 12646 Stories
A federal count shows the number of homeless people increased by double-digit percentages in three San Francisco Bay Area counties over two years as the region struggled to tackle the growing problem.
Americans are slipping ever deeper into hock. To cope, many people turn to debt consolidation loans, cash-out mortgage refinancing and retirement plan loans that promise relief but could leave them worse off.
The federal appeals court ruled Friday the Trump administration acted in an "arbitrary and capricious" manner when it sought to end an Obama-era program that shields young immigrants from deportation.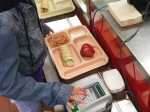 After a flood of angry Facebook comments and phone calls, a Rhode Island district last week abandoned its plan to serve cold sandwiches to students whose families owe money.
It was the dress blue uniforms that drew John Thompson to join the U.S. Marines, where black men were not welcome, so he could defend a country that denied him the rights he wanted to fight for.
Unveiling a new immigration plan, President Donald Trump said he wanted to provide a sharp contrast with Democrats, and he did — aiming to upend decades of family-based immigration policy with a new approach.
The Environmental Protection Agency's internal watchdog urged the agency on Thursday to look into recovering $124,000 in premium travel charges for former EPA head Scott Pruitt and his bodyguards.
Casino giant MGM Resorts told federal regulators Thursday it might pay up to $800 million to settle liability lawsuits stemming from the 2017 mass shooting in Las Vegas — the deadliest in modern U.S. history.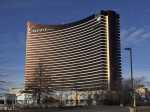 Two major casino operators said Friday they were in preliminary talks about the possible sale of one of the largest casinos in the Northeast.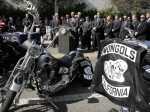 A federal judge on Friday fined the Mongols motorcycle club $500,000 in a racketeering and conspiracy case but refused the latest effort in a decade-long attempt by the government to take away the club's control over its logo.
1 thru 10 of 12646 Stories