1 thru 10 of 3809 Stories
For many yellow vest protesters, the stinging sadness that came with the devastating fire at Notre Dame Cathedral has quickly given way to boiling anger: They feel unheard by politicians and billionaires.
Rebuilding Notre Dame, the 800-year-old Paris cathedral devastated by fire this week, will cost billions of dollars as architects, historians and artisans work to preserve the medieval landmark. But little of the money will come from insurance companies.
The Trump administration on Wednesday proposed new regulations aimed at making it easier for investors to take advantage of tax breaks for investing in "Opportunity Zones" in low-income areas.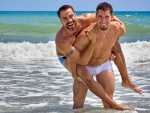 Everyone dreams of traveling to distant locations on a budget, but this can be a rather challenging job. Here, we are going to give you a number of tips on how you can travel without breaking the bank.
Democratic presidential candidate Cory Booker on Monday proposed a significant expansion of the earned income tax credit that he said would lower the annual tax bill for almost half of American taxpayers.
As the U.S. student loan balance surpasses $1.5 trillion, a trio of contests promise a lucky few a shot at putting a dent in their debt. Here, three winners share behind-the-scenes details about what it's like — and what it takes — to win.
Democratic presidential candidates raised about $75 million during the first quarter of the 2020 election, a lackluster sum spread out across more than a dozen campaigns that signals a drawn-out battle likely lies ahead.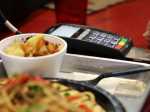 Cash-free stores are generating a backlash among some activists and liberal-leaning policymakers who say the practice discriminates against people who either lack bank accounts or rely on cash for many transactions.
Normalcy elsewhere in the world doesn't fit Venezuela, where extremes are the norm.
Ardently liberal, pro-labor and anti-corporate cash, the field of Democrats running for president may look like a union activist's dream. But some key labor leaders are starting to worry about the topics dominating the 2020 conversation.
1 thru 10 of 3809 Stories