1 thru 10 of 6358 Stories
Months after workers who play characters at Walt Disney World threatened to leave the Teamsters union, General President James Hoffa appointed two associates Monday to take over the local union.
Territory offer fully cooked meals from local chefs, prepared with insights from nutritionists to ensure what you're getting out of your meal is as bountiful as what's on the plate.
The record number of climbers crowding the world's highest mountain this season has left a government cleanup crew grappling with how to clear away everything from abandoned tents to human waste that threatens drinking water.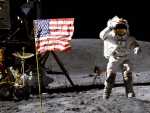 Hundreds of millions of people were riveted when Apollo 11 landed on the moon on July 20, 1969. Naturally, marketers jumped at the chance to sell products from cars and televisions, to cereal and a once-obscure powdered drink called Tang.
H&M is set to kick off a series of workshops and training this fall for thousands of its employees at its more than 500 North American stores aimed at addressing unconscious bias.
Major retailers have diversified their inventory for Pride month, selling apparel and other goods that celebrate LGBTQ culture to mark the 50th anniversary of the Stonewall uprising.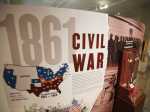 The artifacts in a new exhibit tracing four centuries of black history in Virginia range from the painful to the poignant.
Hawaiian Airlines has grown to serve more than 10 million passengers annually, making it the largest and longest-serving carrier based in the 50th state. And Hawaiian shows no signs of slowing down — or altering its commitment to excellence.
Walmart agreed Thursday to pay a $138 million criminal penalty to settle Justice Department allegations that its Brazilian subsidiary secretly funneled more than $500,000 to an intermediary with an uncanny ability to make permit problems disappear.
An alliance of large marijuana businesses had a message for the public Tuesday: We're good corporate citizens.
1 thru 10 of 6358 Stories