Rage Monthly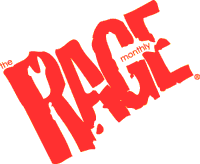 Check out Rage at ragemonthly.com.
For Long Beach Kickball League Manager Alex Mehlbrech, the formation of the Orange County kickball league came about because of a very L.A. problem...Traffic.
With some guidance and preparation, a trip south of the border can be just what you need, for getting away from the day-to-day stresses of life.
Audiences raved after last season's concert reading of "Alter Boyz," so the Playhouse is mounting a full-length, all-singing, all-dancing production.
Carlsbad resident Bill Curci first started riding waves when he was five and "got into surfing" at 13.
"An Evening in Paris" is the latest incarnation of Orange County AIDS Services Foundation's most successful event. Here's what to expect from this year's stylish evening.
In a nutshell, "The Last Five Years" is an intimately powerful musical about two New Yorkers in their twenties who fall in and out of love over the course of five years. La Mirada Theatre's Tom McCoy told us all about it.
Now that you've recovered from the indulgences of Christmas and New Year's, it's time once again to loosen those belts a bit more and enjoy one of the city's best and brightest foodie events.
Warwick Rowers, a group of college-level competitors, not only support shedding LGBT stereotypes -- they literally shed their clothing as a part of their message.
Would you take an interstellar journey if you had the chance? How about if that trip entailed leaving behind everything you've ever known, during a 120-year flight in a hibernation pod to an uninhabited, new world?
Two decades after its broadway premiere, Jonathan Larson's "RENT" continues to speak loudly and defiantly to audiences across generations and all over the world.