Pippin
Pippin is a show that's always been more flash than substance - but what flash! When it opened in 1972 it was a Bob Fosse wind-up-toy, so much so that composer/lyricist Stephen Schwartz told the show's producer that his baby "was being perverted into a Broadway whore."

Heavy on the savvy-style that came to define the director/choreographer's work, its loose structure was little more than a hook to hang a brilliant staging. The show was the thing, which may be why the show's content was pretty much dismissed by the critics, while Fosse's work was praised to the hilt. A television commercial featuring Ben Vereen, the show's First Player, and two dancers performing a soft-shoe dance-of-death (called the Manson Trio) on a battlefield pushed the show into hit status; but - aside from amateur and high school productions - "Pippin" hasn't been seen on Broadway since.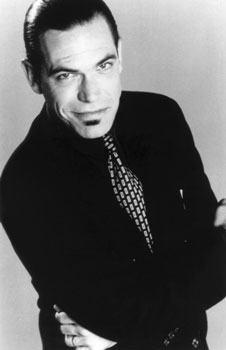 That situation is being remedied in a most adroit and spectacular way at the American Repertory Theater when Diane Paulus' reconstructed version has been playing to wildly enthusiastic audiences for the past six weeks. This past Friday, it was announced the show is headed to Broadway, where in all likelihood it will run for a very long time. So what if the show wears its 1970s counter-culture attitudes on its sleeve? This "Pippin" is a deft sleight-of-hand that continually amazes with more special effects this side of Las Vegas. Simply put, what's transpiring at the Loeb (through Jan. 20) is one hell of a magical entertainment; one that seamlessly moves between slinky, jazzy choreography (think Fosse), effects worthy of David Copperfield and acrobatics that bring to mind what audiences have come to expect at "Cirque Du Soleil". Oh yeah, there's a book and a score, but more on them later.

The acrobatics comes courtesy of the remarkable Montreal-based troupe Les 7 Doigts de la Main (Seven Fingers of the Hand), who are something of a thinking man's "Cirque." In shows like "PSY" (which played the Majestic twice in the past few years courtesy of ArtsEmerson), they take astounding effects and tie them to a dramatic theme - in the case of that show, psychological conditions expressed through acrobatics. In "Pippin" troupe members seamlessly punctuate the narrative with acts of mind-boggling physical dexterity. As they jump through hoops, balance on cans, slide up and down poles, hang from trapeze and twist themselves into letters of the alphabet, they continually amaze. You wonder how they're going to top themselves, but they do again and again. Bob Fosse understood that for "Pippin" to work, variety was the key; Paulus and her creative team (which includes choreographer Chet Walker and Les 7 Doigts de la Main's co-founder Gypsy Snider) raise that up a notch. It would be hard to imagine a more enjoyable revival of this show than this one.
But what about the show? In lesser hands, that would be an issue because "Pippin" is a loosely-knit, revue-styled concept musical that tells its story in a style not unlike that of "Chicago." Company members introduce the show's sections with placards that explain the life-changing experiences its title-character goes through (not that far removed from the journey that Candide goes through). What made the show a novelty when it first appeared is how well it articulated the youth rebellion that America had recently gone through. Broadway appeared the last place it appeared it would be expressed (running concurrently with "Pippin" was the revival of "No, No Nanette" and "Follies," avatars of a nostalgia bloom in which Broadway was gripped at the time); and it gave "Pippin" the shock of the new. Schwartz, fresh from his success with "Godspell," gave the show a pop/rock lilt in a score that was equal mix pop/rock and Broadway styles; and Hirson's pointed libretto turned Pippin into a something of a celebrity prince (think Prince Harry) finding his way in the world. The irony is that despite his royal status, Pippin is a non-identity: a wide-eyed youth whose sense of entitlement makes him think he's extraordinary. The rub is he's not.

But the world he inhabits, courtesy of Paulus' vision, is extraordinary. Set in a circus tent - Scott Pask's celestial blue environment replete with stars in the sky - this production seamlessly blends its theatrical elements: as in the original, the choreography propels the story forward; here add acrobatics to inform the narrative. The combination raises the entertainment quotient through the roof. Expect to be astounded.

Take, for instance, "No Time At All," the number that Pippin's grandmother sings to give him a perspective on life. This audience friendly-singalong, complete with lyrics projected onto the back wall and a bouncing ball, is always a show-stopper; but nothing prepares the audience for what Andrea Martin, with an assist by a hunky member of 7 Doigts de la Main, does in the show's final verse. It has to be seen to be believed.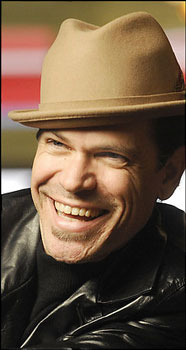 Throughout the production, Paulus uses theatrical effects - both of physical dexterity and old-fashioned illusions - to propel the story forward. The show's loose structure gives her plenty of opportunity to do so. "Pippin," a coming-of-age story that transposes a commentary on Post-1968 American youth on a story of a little-known medieval prince, is not that far removed from "Hair." This may have attracted Paulus to the project: she had a major success with that show's revival five seasons ago and both are similarly-themed, right down to the trail by fire both shows' protagonists face in the final moments.

Whatever the reason, she succeeds admirably. This is a dream staging of a most audience-friendly show. Like a great Hitchcock film, it isn't until you leave the theater that you begin to find its faults. While it is happening, it is pure joy. What this "Pippin" shows is Paulus' great collaborative skills: every contribution is balanced and polished, be they Walker's snappy choreography (in the Fosse style) or the amazing acrobatics, courtesy of Snider.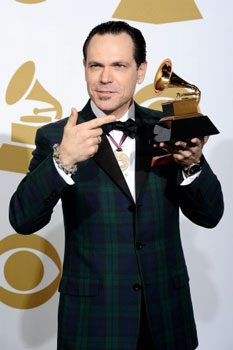 Paulus' rapport with actors has been evidenced in the shows she's staged thus far at the ART and she continues it here: Matthew James Thomas makes a lithe, attractive Pippin. He may have some issues with his upper register, but he's a most agreeable protagonist. Martin's part may be small, but she turns it into a spectacular tour-de-force of comedy and acrobatics. Charlotte D'Amboise is dressed like a Medieval Wonder Woman and dances with the consummate skill of a Fosse acolyte. Terrence Mann makes an effectively cartoonish Charlemagne; Rachel Bay Jones is terrific as Pippin's winsome love interest; and Patina Miller has the charisma to turn the Leading Player into her own (no small feat since Ben Vereen's performance remains etched in memory).

Pask's witty set designs - a big top with Medieval trimmings - are minimal enough to allow the stage to be wide-open for the show's seemingly endless movement; when coupled with Dominique Lemieux's circus-styled costumes and Kenneth Posner's inspired lighting design, this "Pippin" has a smart, snarky look that fits neatly into Paulus' vision. But what is that? Does she manage to infuse this flashy show with its darker, thematic subtexts? Yes and no. This production may lack some of the sarcasm that Fosse brought to the piece, but it doesn't compromise its bite. It has a tension - an edge -- behind those painted smiles is a nasty grin. You suspect if Bob Fosse were looking down (or up, whatever the case may be), he'd be smiling with approval.

Pippin continues through Jan. 20 at the Loeb Drama Center, 64 Brattle Street, Cambridge, MA. For more information, visit the American Repertory Theater website.
Comments on Facebook